Today
Verspeeten Cartage has been a 100% family owned and operated company since 1953. As an award winning Truck Load Carrier to the Automotive Industry and a transporter of "just-in-time" parts to the North American Market, Verspeeten Cartage's reputation speaks for itself.
In 1999, we opened our state of the art facility located on 60 acres in Ingersoll Ontario, along side the 401. Designed for optimal efficiency and with high-tech systems in every area, our grounds are specially laid out and surfaced to improve our driver's ability to enter and exit the facility in the safest, most time efficient manner.
Our 24/7 Maintenance Facility ensures all of our vehicles are well maintained and in optimal condition. Our 24/7 Operations Centre uses the latest technology to offer real time access to our extensive modern fleet.
With our diverse and well maintained fleet and our proven record of delivering high quality service, on time – every time, our teams' ultimate mission is to exceed your requirements for Quality, Service, Price and Technology at every turn.

The Past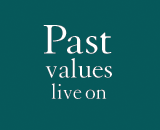 Founded by Archie Verspeeten, Verspeeten Cartage has been a 100% family owned and operated company since 1953. Growing up on a Norfolk County farm in rural Ontario, Archie developed a practical approach to business and a strong work ethic that he would later pass on to his 5 sons.
In 1953 when he borrowed $800 to buy his first truck, Archie never imagined that  one day  he and his boys would build a major transportation organization with a fleet  of over 1,600  pieces of equipment.
Although today Verspeeten Cartage Ltd. looks vastly different from the company  Archie  founded in 1953, their values have remained the same. In fact, it is still their  mission to  exceed their customer's expectations for Quality, Service, Price and  Technology at every  turn.
 On November 1, 2006 Archie Verspeeten officially retired passing down the business  to his son Ron Verspeeten who had served as the company's Vice President and then  President over the last 30 years. Today, Ron plans to continue to grow the business  based on the principles his father held so dear.
As today's recognized leader in transporting goods for the Automotive Industry, Ron will continue to look for ways to improve the way Verspeeten Cartage Ltd. does business and deliver even greater value to their customers.