Website VERSPEETEN CARTAGE
Driven To Succeed ...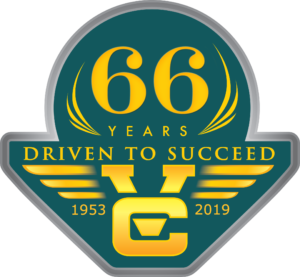 Verspeeten Cartage is a family run business with over 66 years in the automotive transportation industry. We specialize in dry van automotive parts and municipal waste. Our fleet of 280 plus trucks and 600 trailers services Canada and the USA.
We are seeking an individual with excellent communication and computer skills to join the company's Safety and Compliance Department. As a leading carrier in the industry, we require a competent and effective Safety and Compliance Trainer in order to uphold our company's high safety rating and ensure continued compliance with all operating authorities.
General Duties and Tasks
• Identify, monitor and ensure compliance with various state/ provincial/ federal regulators (DOT, MTO, CCOHS, SMS,FMCSA)
• Review and follow up with all violations, warnings, convictions or accidents and provide re-training or discipline where necessary.
• Oversee the training and the on-boarding of new drivers
• Road Tests of potential new driver applicants
• Perform training of all employees on the Transportation of Dangerous Good (TDG) as required and manage required permitting of TDG.
• Monitor camera footage , call drivers in for coaching and retraining
• Administer and maintain FAST, C-TPAT, PIP & Smartways' Program initiatives.
• Assist in the management of the company Drug & Alcohol Program through DriverCheck
• Assist in activities necessary to protect the health and safety of employees and the company.
• Ensure safety and workplace standards are maintained through the JHSC
Qualifications:
• AZ license
• 2 years Safety and Compliance experience relative to the Transportation Industry and compliancy with MTO & DOT
• Experience with CSA regulations an asset
• Experience with the Transportation of Dangerous Goods and regulation requirements an asset
• Certified Drug and Alcohol Screening Technician experience an asset
• Experience with C-TPAT, PIP and the FAST program in the transportation industry.
• Excellent verbal and written communications and computer skills
• Strong organizational skills and detailed oriented
We appreciate all who apply , only qualified candidates will be contacted for interviews
http://www.verspeeten.com/wp-content/uploads/2019/05/VCL-Logo-RemadeV3-Email.png
0
0
Verspeeten Cartage
http://www.verspeeten.com/wp-content/uploads/2019/05/VCL-Logo-RemadeV3-Email.png
Verspeeten Cartage
2019-10-11 11:25:56
2019-10-11 11:39:42
Junior Safety and Compliance Associate